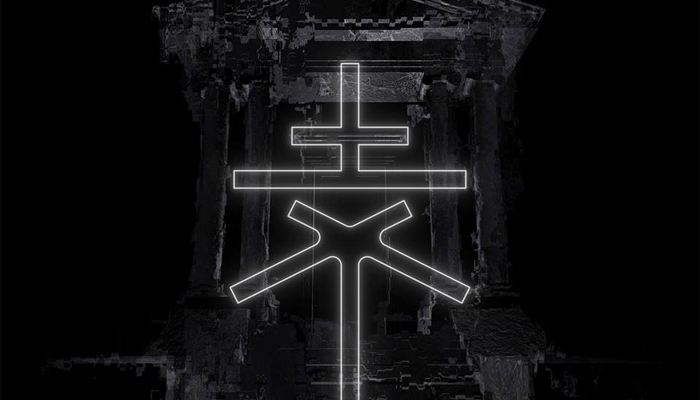 Things have been pretty quiet lately over here since between enjoying summer and other responsibilities staying on top of our blogging is becoming increasingly harder but every now and then a new release comes along and with it the need to write/talk about it re-emerges as well. Phuture Doom's sophomore album "II" definitely falls into that category of new music (for our taste at least) and here we are making our return from a quite a long and much needed break too. It was a while this album was in the works and as was the case with Phuture Doom's debut we were very curious to finally get our hands on it. Listening to the album there are some things we missed comparing to what we expected to hear that is (mainly the element of surprise that came with the first album), though we definitely enjoyed "II" even more as an album than the artist's first outting as it clearly speaks to our inner (and outter) metalhead even more.
One might argue that "II" is possibly lacking the characteristic "black acid" sound that made Phuture Doom stand out in the first place with "Burn The Knowledge" and "Black Acid Reign" for example, but it definitely goes harder on the Metal/Punk/Doom/Stoner/Industrial influences, always with an overall Electronic treatment of course. Yet this album feels more "organic" soundwise in terms of instrumentation, without of course meaning that "II" isn't characteristic Phuture Doom though as the artist's dark and heavily Metal influenced sound is once again there.
Personally speaking I might even say I am glad Phuture Doom decided to focus more on the Metal side of things rather than go towards a more Techno, Acid, Electronica or whatever you wanna call it direction. Besides, lets face it, this isn't the kind of music that targets a traditional Techno, EDM or any strictly speaking Electronic music audience and it's more likely it will sit well with open minded and musically evolved/matured Metal or Industrial fans (in a similar manner that Master Boot Record's or Gor FLsh's probably does too).
To put it as simple as we can, "II" definitely feels like the next step in Phuture Doom's musical evolution and exactly what we were hoping to hear when we asked ourselves "where is Phuture Doom going with their next album?". The album is now out and available to purchase on digital and physical through the artist website. Streaming might be a problem though (at the time of writting this) since it hasn't been made available for streaming yet officially (thanks YouTube!). Hit play, kick summer and sunshine outta here and let the darkness take over. We did and we loved it!