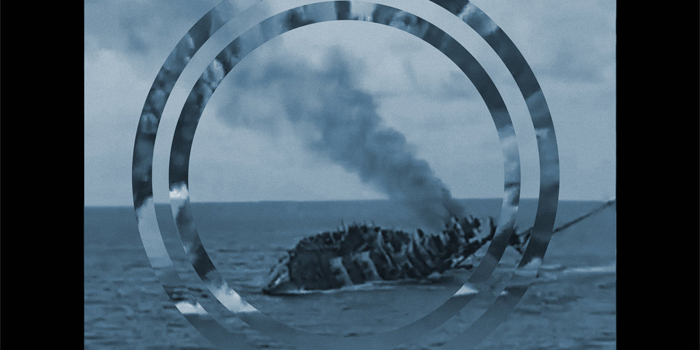 Toronto based trio Odonis Odonis is back with its fourth album "No Pop", which was out last month via Felte Records. Noisy and dark (as expected), the trio is taking a more direct yet minimal approach with these 9 new songs, leaving their more aggressive "punky" sound behind (but not too far).
Of course for anyone following the band's previous work this was kind of expected since their previous album "Post Plague" in which the trio had already started swinging towards a more live Electronic direction, a transition which now feels complete. A mix of EBM/Industrial, Darkwave, Post Punk and even dark Techno (think Gesaffelstein) elements, Odonis Odonis' "No Pop" is definitely the trio's most mature album to date, finding the right balance and dynamics between faster paced tracks and slower ones allowing the album to "breathe" while focusing more on a bass heavy and distorted Electronic sound. The sparce vocals and hypnotic basslines will definitely suck you into the band's dystopian doomy soundscape, chew you up and then spit you back out during the intense outbursts of energy that keep things edgy throughout the album.
Personal favorites, "Check My Profile" and "Nasty Boy" which set the tone right from the start, although if you ask me tomorrow I might have a different opinion since i quite enjoyed the whole album. Definitely an LP worth checking out (in its entirety) and supporting by snagging a digital or physical copy from the band's Bandcamp page.