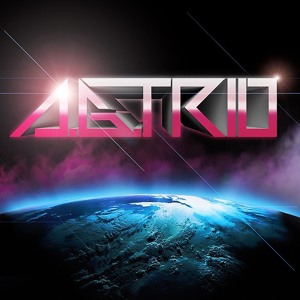 Hell-o all and i hope you had a great weekend! New week and here i'm bringing you some of the hardest electro sounds as every Monday! Today, i decided to change my blogging ways a bit and i have quite a bit of information coming on for those who aren't afraid of reading, as i'll be starting the day with this pretty nice interview A.G.Trio gave on Metalectro. I'll also be posting a mini promo interview (something that you'll be seeing more often on Metalectro in the weeks to come about releases that the promos received have blown us away). Both interviews will be accompanied by the equivalent sounds though and in A.G.Trio's case, an exclusive guest mix, always a free download, the Austrian trio  did for us! So, let's get started…
This week i interviewed A.G.Trio, a name that has been featured on the blog a few times with their tracks. A.G.Trio are based in Linz, Austria, and with more than a few releases out there already they've been making quite some noise! The last few months especially, they seem to be taking things to the next level with some stunning original tracks and remixes. Members of the Etage Noir Special family, the Austrian trio is just had their latest single "Moldance" released last month and like most of you, I wonder and hope to find out what else these guys have in store for us. So…
01. Hi guys! Would you mind introducing A.G.Trio and what does A.G.Trio mean?
Hey, thank you for the invitation to this interview. We are big fans of the Metalectro blog so it´s an honour for us!
We are, thus the name, 3 people, Roland, Andy & Aka, and we are, as you already mentioned, from Linz, Austria – though Aka moved to Vienna some time ago. The A.G. is merely fictional and we find a different meaning every time we get asked. So let´s just say it means "Austria´s greatest" for now, ok?
02. How would you describe and define your music in a few words?
It´s clearly electro house, but we think we found our own, unique approach and sound. We often use vocals, and most of the time – but not always – Roland is the singer on our records.
03. How long have you 3 been together as A.G.Trio and how did it all start?
Our first collaboration started in late 2004 already – we knew each other for quite some time but were doing solo projects back then. We were booked to play two gigs in Serbia – we were travelling as parts of the artist collective Backlab – and during the soundcheck we simply started to improvise. This worked so well that we decided to perform together that night, and as the feedback was so good we continued to play this improvised live-act the other day and also back home in Austria. But it took some more years until the A.G.Trio project, as you know it today, arose of this early live-act.
04. What are your influences/music backgrounds and what or who might have played a role in shaping your sound?
We all three have very different backgrounds, but acts we all can agree on are The KLF and Depeche Mode. An important part of the whole A.G.Trio thing is, that we three mix our ideas and influences, so it is not one musical background, but three different ones.
05. I'll take you a while back now and ask you about some of the early A.G.Trio tracks! Personally you grabbed my attention with "Dancen" and "Bass Effect", both of them pretty heavy tracks and both produced something like 3 years ago, if I'm not mistaken? Would you say these are 2 of your heaviest tracks and how did you come up with the ideas for them?
"Dancen" really caused a great stir, and is an important part of our career. Just imagine the moment when we got told that Groove Armada played this track in a DJ-set! "Bass Effect" was a big track in clubs but did not catch any radio airplay or so – of course to get a remix by Zodiac Cartel for it was the big thing!
"Bass Effect" clearly started with the idea for the hookline, but I am not so sure if we started "Dancen" with the melody or the talkbox. The talkbox started to be very important in our live acts at that time, and we wanted to use it in a studio track. And it actually still is very important in our live-acts.
I think some of the remixes we did are heavier than these two tracks, and in some kind of heaviness our upcoming tracks will even heavier!
06. Remixes, undoubtedly a big chapter of the EDM music and you have been coming up with quite a few of those, as well as originals of course. Dead CAT Bounce & You Killing Me "Justice", Dada Life "Kick Out The Epic Motherfucker", Tits & Clits "Daedalus", Cosmic Sand "Sombra", Hypomaniacs "There's No Way Back", just to mention a few favorites of mine. Would you say you prefer writing original tracks or remixing in general and why?
It´s hard to compare these two things, and both are very important to us. It´s also very exciting when someone else remixes your tracks. Remixing is part of the scene, it can´t exist without original tracks and everybody should contribute his part to both, if possible.
07. You did a video for your track "Countably Infinite" (feat. M. Zahradnicek) which i quite enjoyed as well. Is this the first video you've done for one of your tracks? Are you happy with the result and should we be expecting any new videos anytime soon?
We already did some videos before. Besides some videos with live footage, as for example for "Dancen" and "Everyone With Us" we also did a really crazy video for "Planet Disco". In this case track and video were both like made for each other, we wanted to do something really over the top. We do a video whenever we think it makes sense. Of course a video is always a good promotion tool, but it´s also a lot of work and expensive.
08. What would you say is your biggest music related achievement/highlight so far and what your worst/most embarrassing moment?
That´s hard to say. What is an achievement? A big audience, sales or maybe just something personal? Sometimes when you really reach the audience, in a venue where nobody expected it, and it suddenly goes "booom" and everybody is jumping and everyone of us stands on the stage smiling – that´s maybe the biggest achievement you can get as an artist. And that´s of course something you have to create everytime new, so you never get bored. And of course, sometime it does not work out – but I think that´s still far from embarrassing, as long as you give your best.
09. Back to your sounds, I will assume you've had your share of rock/metal music in the past. Did you ever play in any rock/metal bands?
No, not really. We had some loose connections to musicians and bands, but no one of us ever was in a band.
10. Do you prefer working only with computers/sequencers or do you get your hands dirty playing and recording instruments? Do you use samples and what's your opinion on sampling and copyright?
We are three people, and we have three very different approaches. Roland likes to use hardware, Andy doesn´t. But at least all of us use midi-keyboards, to work with mouse and keyboard only is not for us. We don´t use samples. For some genres like Hip Hop it´s vital to use samples, but of course it´s hard to decide whether a sample is just the base for a creative process or simply stealing the idea of someone else. Copyright laws have to be improved, but actually we are glad that we are not the ones, who have to do this.
11. If your studio was on fire what would be the first thing to save?
The hard drives.
12. What is music for you and what do you think about the way the music industry is changing?
Many of the people, who complain about the changes, actually never worked within the "old" music industry, because they are too young. And though we are not that young, we do not know anything else than the post-internet industry. We always try to find our advantages within the given circumstances, and I guess, in a way, it has always been like that. I mean, how many people could we have reached 15 years ago with our music, not signed to a major and doing kind of underground stuff? Not even close to as many as we reach nowadays. Our music is the most important thing in life to us, and we are very happy that so many people want to listen to it.
13. What do you think about today's mainstream music? Do you agree with Haezer's "Commercial Music Is Dead" and why?
From his point of view, he is right: Commercial music might be dead concerning it´s contents. From an economic point of view it´s still big. For some genres and artists even bigger than it used to. Only because the music industry is complaining all the time does not mean that they are not still swimming in pools full of money.
14. Do you believe that an electronic music artist can earn his/her living from music nowadays?
Well, I don´t think that David Guetta has to work at a gas station to finance his DJ life. And plenty of artists around us make their living out of electronic (underground) music. Yes, of course it is.
15. You've been playing more than a few live shows as well, any interesting backstage or on-stage stories to share with us? If you could pick any artist to share the stage who would that be?
One of the really great things about touring is to travel around and see so many foreign places. And of course, all the time strange/great/interesting/hilarious/frightening/awesome things happen. But you know, what happens backstage stays backstage 😉
And another great thing is, of course, to meet other artists. Actually this is like a special community, and it´s always great to share stage with people you already know or only know from exchanging e-mails and finally meet them in real life. Sometimes it´s hard to catch A-list acts, because they have separated backstage rooms, but we recently shared backstage areas with Armand van Helden, Gesaffelstein and Digitalism – that´s a great experience.
16. You recently had your latest single "Moldance" released, what feedback have you been receiving for it so far and are you happy with this release? Should we be expecting another A.G.Trio release in 2012? Give the readers something to look forward to…
We actually released "Moldance" because feedbacks were so good before. It was part of our album and we wanted to draw some attention to this track, as it did so well in our live shows. So we got some people to do remixes and released it as a single. In a few days our new single "Give A Damn" will be released. And we are working also on some more stuff, original tracks and remixes, but they won´t be out before 2013.
17. Any other plans for 2012? (live shows, collaborations, remixes etc)
Yes, some live shows, some remixes, a bit of studio work – but not as excessive as the last few months. We will be back with a lot of energy in early 2013.
18. What are you listening to lately? Any tracks/artists you recommend?
We listen to a lot of demos for our label, and Aka, of course, is checking out new tracks for his monthly podcast and dj-sets all the time. Besides that you would be surprised how diversified our music collections are. If we like something we usually add it to our public Spotify playlist or post it on Facebook or Twitter, so it´s easy to stay informed on that.
19. What do you like the most and least about working with each other? Do you spend time together outside the studio as well and if yes, what's a day in the life of A.G.Trio like when not in the studio?
Yes, we actually do sometimes spend time together outside the studio! We like to go out, spend time with our girls, watch movies – pretty normal stuff. I think besides music there is no classic "hobby" in our lives, but I guess music is a pretty good one.
20. What do you think about the Metalectro blog and the music featured on it? Anything else you'd like to mention and we forgot to ask?
We have been following the Metalectro blog since its start, and really appreciate your work! And, erm, our favorite color is green.\
A.G.Trio – Metalectro Exclusive Guest Mix [Download]

Track list

01. Cosmic Sand - Sombra (A.G.Trio Remix)
02. Dada Life - Kick Out The Epic Motherf**ker (A.G.Trio Rework)
03. GSUS! - Epilogue
04. Parov Stelar(feat. Cleo Panther) - Nobody´s Fool (A.G.Trio Remix)
05. Wolfgang Gartner - Flexx
06. Pola-Riot - Brazza (A.G.Trio Remix)
07. Beat & Bang - Loyal to me (Beatbouncers Remix)
08. Tits & Clits - Daedalus (A.G.Trio Remix)
09. UMEK - 100% Sure 
10. A.G.Trio - Give A Damn (Club Version)
11. A.G.Trio - Give A Damn (Vocal Version)
12. Mumbai Science - Unite
13. Laidback Luke & Martel - We Are The Stars (La Fuente Remix)
14. Dead C.A.T Bounce & You Killing Me - Justice! (A.G.Trio Remix)
15. Tocadisco - Nobody Like The Records That I Play (Bootleg)
16. Mylo - Drop The Pressure (Dada Life Guerilla Fart #14)