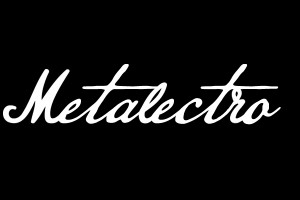 Here you can find all the free Metalectro releases made available through the blog if you prefer to help promote some up & coming new producers who we really like and believe in. We will do our best to keep these free releases coming, mostly free EPs, which means the search for new talent will keep on going on a constant basis and hopefully we will keep finding more talent than we can support and promote. So, grab these freebies and support these new up & coming producers in any way you can! KEEP IT LOUD!!!
Q.G. "Necronomicon" [Free Remixes] [Download]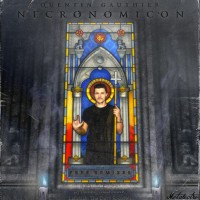 Like i previously mentioned i was saving a free EP for last and for those of you who've been following the blog on a regular basis, you probably knew this was coming as we announced we'd be giving the 3 runners up remixes plus a 4th Metalectro pick from the Q.G. "Necronomicon" Remix Contest we ran last month with Dga Fau Records as a free remixes EP. In case you missed thatthough there is no reason to worry of feel left out since all you need to know is here as are the 4 remixes by The Dirty Squirrels, Laforcah, DJ NonEq and Macrowave. 4 remixes that could all have been among the winners since they all sound great imo. Still some had to be left out from the official "Necronomicon" EP release though. So check them all out, grab the full EP here and have a great evening!
Q.G. "Necronomicon" (The Dirty Squirrels Remix) [Download]
Q.G. "Necronomicon" (Laforcah Remix) [Download]
Q.G. "Necronomicon" (DJ NonEq Remix) [Download]
Q.G. "Necronomicon" (Macrowave Remix) [Download]

As promised and announced sometime ago we were working on an exlclusive free original track for you, well to be precise Andy's iLL was working on it really, we were just working on getting our hands on it, but in any case and for all those of you who were following the Metalectro Vol.03 "Hellbound" Original Track Contest and wondered what the tracks would have sounded like if produced by the same producers who provided the samples for the contest, here's one very specific answer for you… The answer we have for you is titled "The Forgotten", produced as a full version original track by Andy's iLL himself and sounding like Andy thought it should! And since this is a special day for us (Jan 23 – Hellfire Day) we wanted to make sure this day won't be forgotten easy and what could be a better ace up our sleeves than Andy's iLL "The Forgotten" (Andy's Original Mix)? A huge thanks to Andy and we hope you enjoy it as much as we did! Grab it and PLAY IT LOUD!!!
Audio clip: Adobe Flash Player (version 9 or above) is required to play this audio clip. Download the latest version here. You also need to have JavaScript enabled in your browser.
Dizkodeath "Fear" Free EP [Download] [Aug 2012]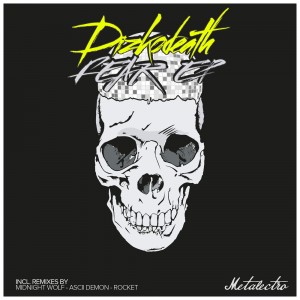 It's time for yet another Free EP giveaway on Metalectro and this one is a banger! Dizkodeath is a Germany based young producer who has a great taste for orchestral parts, heavy bass and distorted synths! For those of you who already know him and are familiar with his sound and style there isn't much to say really, you know what it's all about. For the rest of you, who haven't heard of Dizkodeath before prepare to be impressed. Dizkodeath's "Fear" EP comes with 3 originals, actually it's 1 epic 13 minute long track splitted into 3 parts, as well as 3 massive remixes by Midnight Wolf, ASCII Demon and Rocket. You can expect a bit of everything in this Free EP and a perfectly put together set of tracks. From melodic and atmospheric string sections, to ASCII Demon's metal guitars and to trashed 80′s influences and disorted basslines and synths. So, here comes Dizkodeath's "Fear" Free EP, check it out, grab it and no matter what, always play it loud!!!
Audio clip: Adobe Flash Player (version 9 or above) is required to play this audio clip. Download the latest version here. You also need to have JavaScript enabled in your browser.
Audio clip: Adobe Flash Player (version 9 or above) is required to play this audio clip. Download the latest version here. You also need to have JavaScript enabled in your browser.
Audio clip: Adobe Flash Player (version 9 or above) is required to play this audio clip. Download the latest version here. You also need to have JavaScript enabled in your browser.
Audio clip: Adobe Flash Player (version 9 or above) is required to play this audio clip. Download the latest version here. You also need to have JavaScript enabled in your browser.
Audio clip: Adobe Flash Player (version 9 or above) is required to play this audio clip. Download the latest version here. You also need to have JavaScript enabled in your browser.
Audio clip: Adobe Flash Player (version 9 or above) is required to play this audio clip. Download the latest version here. You also need to have JavaScript enabled in your browser.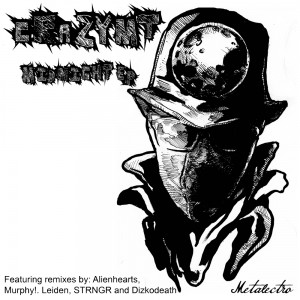 The time to give out yet another free EP here on Metalectro has finally come! We continue to promote artists we like and so far it has turned out pretty busy as we keep finding new artists and the free EPs keep coming every month. The goal is to give you a free EP each month and so far it's been successfull and pretty good. Those of you who checked our last free EP should have taken a good dose of distortion and trashy attitude. This month's free EP, CrazyM.T.'s "Midnight" EP comes with a much more lighter and melodic sound and fits the mid-summer mood perfectly. Great melodies and compositions by the French producer in the 5 very inspired originals and a great variety of styles on the remixes by Alienhearts, Murphy!, Leiden, STRNGR and Dizkodeath. A free EP that will take you on a mid-summer midnight electronic journey, from colourfull dreamy soundscapes to dark electronic nightmares, so check it out and grab it here! Enjoy!!!
Audio clip: Adobe Flash Player (version 9 or above) is required to play this audio clip. Download the latest version here. You also need to have JavaScript enabled in your browser.
Audio clip: Adobe Flash Player (version 9 or above) is required to play this audio clip. Download the latest version here. You also need to have JavaScript enabled in your browser.
Audio clip: Adobe Flash Player (version 9 or above) is required to play this audio clip. Download the latest version here. You also need to have JavaScript enabled in your browser.
Audio clip: Adobe Flash Player (version 9 or above) is required to play this audio clip. Download the latest version here. You also need to have JavaScript enabled in your browser.
Audio clip: Adobe Flash Player (version 9 or above) is required to play this audio clip. Download the latest version here. You also need to have JavaScript enabled in your browser.
Audio clip: Adobe Flash Player (version 9 or above) is required to play this audio clip. Download the latest version here. You also need to have JavaScript enabled in your browser.
Audio clip: Adobe Flash Player (version 9 or above) is required to play this audio clip. Download the latest version here. You also need to have JavaScript enabled in your browser.
Audio clip: Adobe Flash Player (version 9 or above) is required to play this audio clip. Download the latest version here. You also need to have JavaScript enabled in your browser.
Audio clip: Adobe Flash Player (version 9 or above) is required to play this audio clip. Download the latest version here. You also need to have JavaScript enabled in your browser.
Audio clip: Adobe Flash Player (version 9 or above) is required to play this audio clip. Download the latest version here. You also need to have JavaScript enabled in your browser.
Tim Tonik "Commercial Fuck" The Remixes Free EP [Download] [June 2012]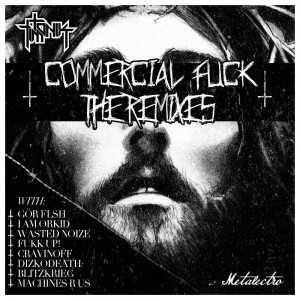 For all those of you who like their electro hard, heavy and full of trashy energy and attitude here is a must check out and grab free EP by the Germany based up & coming producer who goes by the name Tim Tonik! "Commercial Fuck" The Remixes Free EP was made available, in collaboration with Metalectro, on the 10th of June and you better be ready for it! 9 tracks in total, 1 original mix of "Commercial Fuck" plus 8 remixes by Gör FLsh, Fukk Up!, Dizkodeath, I Am Orkid, Machines R Us, Cravinoff, Blitzkrieg and Wasted Noize, that are guaranteed to make you go wild! In case you missed the preview and post a few days ago here it comes once again. Check it out, grab the whole EP here and make sure you PLAY IT LOUD!!!
Audio clip: Adobe Flash Player (version 9 or above) is required to play this audio clip. Download the latest version here. You also need to have JavaScript enabled in your browser.
Audio clip: Adobe Flash Player (version 9 or above) is required to play this audio clip. Download the latest version here. You also need to have JavaScript enabled in your browser.
Audio clip: Adobe Flash Player (version 9 or above) is required to play this audio clip. Download the latest version here. You also need to have JavaScript enabled in your browser.
Audio clip: Adobe Flash Player (version 9 or above) is required to play this audio clip. Download the latest version here. You also need to have JavaScript enabled in your browser.
Audio clip: Adobe Flash Player (version 9 or above) is required to play this audio clip. Download the latest version here. You also need to have JavaScript enabled in your browser.
Audio clip: Adobe Flash Player (version 9 or above) is required to play this audio clip. Download the latest version here. You also need to have JavaScript enabled in your browser.
Audio clip: Adobe Flash Player (version 9 or above) is required to play this audio clip. Download the latest version here. You also need to have JavaScript enabled in your browser.
Audio clip: Adobe Flash Player (version 9 or above) is required to play this audio clip. Download the latest version here. You also need to have JavaScript enabled in your browser.
Audio clip: Adobe Flash Player (version 9 or above) is required to play this audio clip. Download the latest version here. You also need to have JavaScript enabled in your browser.
Decepticons "Insomnia" EP [Download]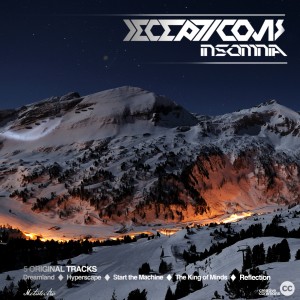 Here is the Decepticons new EP "Insomnia" given for free on their page and on Metalectro! This is really Decepticons' best work up to date imo and i mean it 100%! Not because it's a freebie here and featured on our releases page – i wouldn't have agreed to that if i didn't really think it's an awesome EP anyway! All tracks are great, inspired and fresh! Well done and a full of style and attitude release! 5 original tracks, all being a perfect fusion of electro and rock and very rich in guitars, vocals and synths and very nicely produced. Overall, an EP that is a pleasure to listen to from the 1st to the last second! So, here it is and i really reccomend this as one of the best releases, official or free i've heard recently. Hopefully more like this will come by them! Check it and grab it here!!!
Audio clip: Adobe Flash Player (version 9 or above) is required to play this audio clip. Download the latest version here. You also need to have JavaScript enabled in your browser.
Audio clip: Adobe Flash Player (version 9 or above) is required to play this audio clip. Download the latest version here. You also need to have JavaScript enabled in your browser.
Audio clip: Adobe Flash Player (version 9 or above) is required to play this audio clip. Download the latest version here. You also need to have JavaScript enabled in your browser.
Audio clip: Adobe Flash Player (version 9 or above) is required to play this audio clip. Download the latest version here. You also need to have JavaScript enabled in your browser.
Audio clip: Adobe Flash Player (version 9 or above) is required to play this audio clip. Download the latest version here. You also need to have JavaScript enabled in your browser.
Hypomaniacs "We Are The Puppets" Free EP [Download]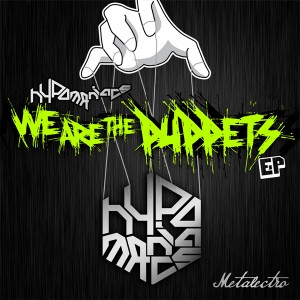 The first free EP from Metalectro comes from a very talented South African duo that goes by the name Hypomaniacs. Some of you might have already discovered Hypomaniacs or listened to their "Drago" and "2012″ vocal remixes for DJ Antention and Coldblank respectively but before these two great remixes came the "We Are The Puppets" Free EP, given excusively for some time through Metalectro for the blog's 1st birthday.  A very fine example of what Hypomaniacs were capable of and it was clear that great things would follow by them. Nice hard sound, good productions and great female vocals was a killer combination and well, they're getting even better track by track. Here is the full "We Are The Puppets" Free EP, it came in 2 parts intially, originals and remixes (Dolores, Beatbender and Leiden on the remixes). Now you can grab the whole free EP in one download by following this link! Enjoy ands stay tuned for the Metalectro Vol.02 "Danger Zone" Compilation, out sometime in January!!!
Hypomaniacs "We Are The Puppets" Free EP
Hypomaniacs "We Are The Puppets" (The Remixes) Free EP